It's been a few weeks since my last review.. that is partly because I was on vacation (beautiful Smoky Mountains)
and winding down with the kid's school schedules before summer, but MOSTLY because I have been reading, reading, reading!! I actually completed books 4, 5 and 6 of Kent Family Chronicles and have developed a serious like/hate relationship with every one of those dang Kents!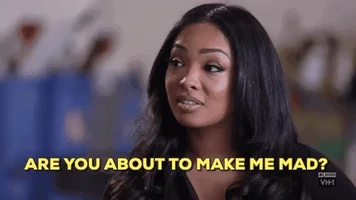 Book 4, The Furies, fast forwards 22 years from where book 3 leaves off, throwing us directly into the fall of the Alamo and also gave us our first true heroine.Granddaughter Amanda Kent is all grown up and recovered from brutal events in her childhood to become a very strong, independent woman. This theme carries through the book as we move from the fall of the Alamo to the California Gold Rush. Both of these historical events are not my favorite to read about, and this text message I got from fellow reader, Jennifer sums up the pace of this book very well.
"The story of Amanda and the mexican captain…is painfully long in detail. Seriously.. JJ needs to CHANGE his speed of plot! I've made 24 waffles to freeze in the amount of time it took for them to get busy".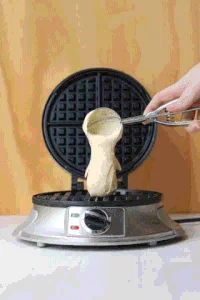 source
Book 5, The Titans is my favorite so far mainly because it took place during the Civil War era. Pre-KFC (Kent Family Chronicles, not the infamous chicken dinner place) I had a romanticized notion of that period of American History; southern gentlemen chivalry, ridiculously big fancy dresses that make you want to just twirl every where you go, adorable accented sayings like "I do declare" and "fiddle-dee-dee"  and beautiful plantation homes that I know I would get lost trying to find the dining room in…
Post KFC… I no longer hold such naive notions, John Jakes killed all things romantic and gave cold hard truth… Dirt, hunger, terror, death, destruction, harassment, poverty, stink… I took the cold hard truth like a champ though and book 5 still came out as my favorite mainly due to the character growth we saw in this book. The young ignorant boys with hero complexes thinking war is a game turned into true honorable men (for the most part) and Jakes' story telling presented that most beautifully!
That brings us to book 6. The Warriors starts out with the final culmination of the Civil War and gives us some of the ugliest, brutal truths from that time but then swiftly moves us to the reconstruction era and the push of the transcontinental railroad. Having recently finished the popular AMC series Hell on Wheels, I did particularly enjoy this section of the book as it mirrored so closely the events depicted in that series. If you haven't seen it yet, I highly encourage you to check it out.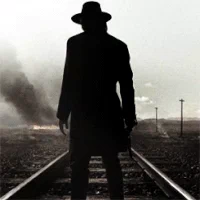 The end of book 6 was endless for me and could have been condensed to 4 pages tops. It was very focused on politics and the beginnings of the union organizations in the eastern big cities.
So there have been ups and downs, moments I absolutely loved and many that made me so mad I had to walk away for a bit, but I am in this to the (bitter) end and will be back to wrap up this series in a bit.. after I finish books 7 and 8 that is..