It is Finished…. Complete, Final, Over… I have reached the end of Kent Family Chronicles with the concluding books The Lawless and The Americans. Looking back over the entire series, what a journey John Jakes has taken me!  Over 100 years of storytelling through some of America's greatest events.  About 80% through book 8, I sent Lori a text equating the final chapters to an amicable divorce, stating, it will be final soon and hopefully I will part as friends with some of the family.  For the most part I did feel the author wrapped up the series nicely. While I did wish for an alternate ending in book 8 (I won't elaborate as to avoid spoiling), for the most part I felt he provided closure to all the character's stories.
Book 7 The Lawless, we focus on Gideon Kent (great great grandson to Philip Kent) and his family. Gideon is by far my favorite character in the entire series so I really liked that these last books focus on him and his family. As America is rebuilding, we start to see the separation of social classes in the big American cities, the very rich (Astors, Vanderbilts, etc) against the very poor, and the politics surrounding it. A lot of focus on the formation of the unions, the suffragist movement and the influx of immigration into New York Harbor as well.
Book 8 The Americans, wraps up the lives of Gideon Kent in the 1890s along with his grown children. Giving us a glimpse into the theater world with daughter Eleanor,  we begin to get a taste of bigotry that was beginning to form in young America through her experiences alongside her actor and Jewish husband Leo. This hatred fans out further, as witnessed through the eyes of Gideon's youngest son Will as he struggles to become a doctor and spends time in the poorest slums of New York. Finally, we explore a bit of the Wild West via stepson Carter.
I feel I would be remiss if I did not address the elephant in the room with this series, and that is the subject of PACING!… I can't recall the number of times I was frustrated over the pace throughout the entire series. There were many times Jakes would drone on and on about minute historical detail and then summarize months/years of a character's relationships in one sentence.  We would take pages and pages setting up a romance between the characters, fraught with barriers and challenges, to finally bring them together for their Happy ever after and it would just end…. right there, never to be heard of again…(I'm talking about you, Matthew and Hannah!) I can't be toyed with like that!!! Don't dangle an against all odds love story in front of me if you have no intentions of seeing us through the wedding, honeymoon and babies.  A casual statement in a letter to another main character 8 chapters later that they now have 2 children is not acceptable in any historical fiction/romance novel. Hence that is probably the crux of the issue, this was a historical fiction saga, not a romance novel, so a lot of what I enjoy reading about and experiencing through a well written great love saga, just wasn't the focus of this series.
Overall, I did enjoy the journey, there is no doubt that John Jakes is an author heads above the rest, but with that said, if I ever need the "break" from romance novels and want to jump into a hefty historical fiction, I fully expect to see Lori push me over the edge of a cliff screaming 4 words to me..Kent Family Chronicles Saga!!!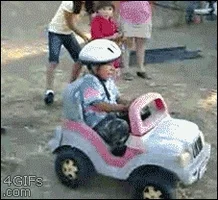 On to the next voyage.. a sea voyage that is.. The Pirate Captain by Kerry Lynne! This one totes being a favorite among Outlander fans.. so anxious to see, Ahoy Mateys!